This is my first interview with BMX riders who is also successful at his business.
Hope I can see something new.
This first interview is with Jay Miron who is one of the most innovative BMX rider.
Jay Miron has been a super pro rider since 1989. Now he runs couple BMX companies.
I met Jay Miron 19years ago. He has been my hero.
Beck then he was unstoppable. He invented more than 30 tricks including double back flip improves that.
For more of his detail view 23mag.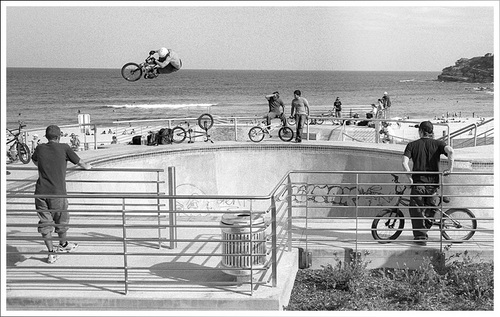 Clink for bigger image
Jay Miron and I
Jay Miron and Mat Hoffman came to Japan 16 years ago.
That was my first time seeing him.
After I went to America for a contest, Jay remembered me and I was super happy.
I went to more contests in America and I had more chane to talk and ride with Jay.
One day after he made Macneil bikes he asked me to ride for him.
This was the biggest honor of my bike rider life.
Jay Miron's interview
Please introduce yourself and tell us what you have accoumplished with BMX.
I'm Jay Miron from Vancouver Canada. In my time as a rider I competed as a
pro for 17 years. I won 6 world championship titles and 9 X-Games medals. As
a business man I own several bmx related businesses. Mac Neil Bikes, Ten Pack
Distribution, Metro BMX Jam Inc and Pivotal seats.
What made you start your business besides riding BMX as a professional rider.
I started the business because I enjoy being around people in the bike
industry and have a lot of good friends. This enables me to stay a part of
it. I also think my co-workers and I have good ideas that will help make BMX
better.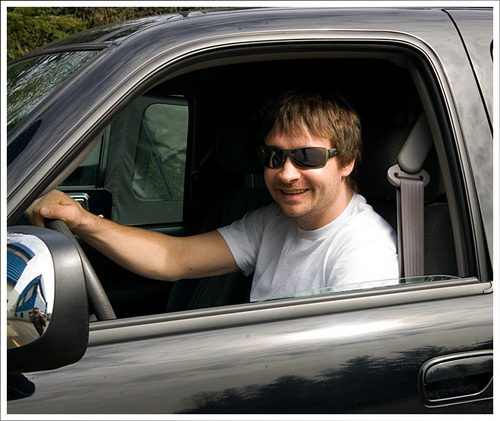 Click for bigger image
What's the good point doing your business? Point out 3 please.
・I get to work with my best friends.
・I still get free clothes, shoes, bikes and lots of other stuff.
・I get to have some influence over the sport I love.
Please tell me about some hard times during running your business.
When people you consider friends don't pay their bills and you have to stop
sending their shop bike parts.
When a shipment gets stuck in customs and you aren't able to ship parts to
bike shops who are expecting them.
When a team rider gets mad at you because he thinks you treat other team
riders better. It's like having kids.
What motivates you to keep running your business even going through hard times.
I'm in too deep to quit now. Gotta pay the mortgage.
Any messages to the readers who ride BMX and dreaming to be a pro.
It's a dream job and can be the most fun life you could imagine. But
remember that it's not a vacation. You still have sponsors to work for and
sometimes you don't want to.
my impression
Jay Miron has been a super top BMX rider and now he is a kick ass business man.
His business covers 3 domains below in the BMX field.
1. making products(Macneil,Pivtol)
2. Distribution(Ten Pack)
3. event(Metro Jam)
All business interacts each other positively.
But I think the thing which is in the center is Jay's love to BMX.
His love made those business and make them run.
関連記事