Clint Millar and I went to the BS Contest at Oklahoma Hoffman Bike Park at 1995.
We didn't know each other. But Clint has a super awesome memory that he remembers he saw me.
We became friends around 2000 at Asian X-games.
Clint is a stable contest killer.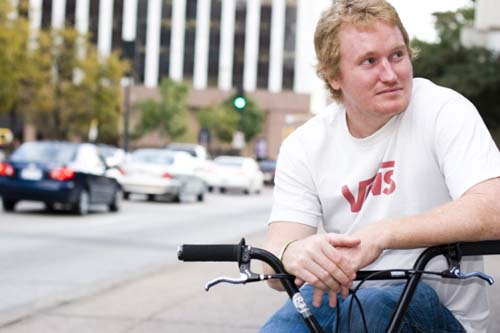 Clint Miller's interview
Please introduce yourself and tell us what you have accoumplished with BMX.
My name is Clint Millar, I am 34 years old & I am from Australia. I have been riding for about 20 years & I own & operate my own BMX brand called, Colony BMX.
You are one of the early riders who travel over to US and compete in the US contests. What made you so and what have you learnt and gained from that experience?
Yeah I first went over in 1995 & went to a BS Comp at Oklahoma, it was an amazing experience. Seeing all the heroes you looked up to & also getting to meet & hang out with them was incredible. I then went back again in 1998 & rode a few B3 comps & actually did OK at them. I then turned pro & placed 8th in my first pro comp at Oceanside. It was an amazing time that I will never forget.
What did you do before you start your own business?
I worked within the BMX industry with Triplesix Distributions in Australia. I still do at the moment & we distribute many of the best rider owned brands out there.
To start your business, I surpose your experience at Triplesix
Distribution really helped to run your business.
But you're also a Wethepeople team rider and did a lot of thing with WTP.
To be a BMX company owner you had a nice carrer path.
What is really useful now from those experiences(at Triplesix & WTP).
Yes being involved with them both definately helped me out with Colony. Without both of them Colony would not exist & for that I am forever grateful. Just seeing how it all works from designing products to distribution of the products was invaluable & still is.
What made you start your business besides riding BMX as a professional rider?
I was very interested in the industry side of BMX & even way back in the day always had my own products made for myself & my friends. So it was a natural progression to start up my own brand.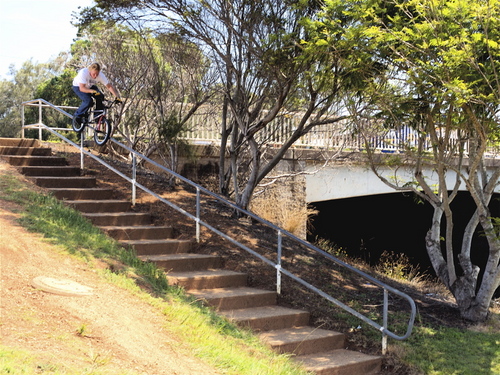 What's the good point doing your business? Point out 3 please.
I am my own boss.
I get to help out my friends by sponsoring them.
I get to stay involved in what I love, BMX.
Please tell me about some hard times during running your business.
The biggest hardship I find is having some things out of my own control & the fact that I am a perfectionist who can't take anything less than perfection as an option. That is sometimes my own un-doing.
What motivates you to keep running your business even going through hard times?
The thrill of seeing someone riding your products down at the local park or in another country. It's the best feeling ever.
What is your vision after 5 years in your business side and bike rider side?
Business - I hope to get Colony to a point where I can afford to provide even more for my team riders.
Riding - I hope that I am still having fun on my bike & progressing.
Any messages to the readers who ride BMX and dreaming to be a pro?
Just ride for fun & if it turns out that you do become 'pro' it will happen. Don't have being 'pro' your main decision for riding.

Thanks to Shoe-G for this interview !!
My Impression
I felt a lot of passion for making good bike parts from Clint.
To succeed in the worldwide BMX industry as a bike brand.
I think the 3 factors below is the key point now.
Promotion
A bike brand needs a kick ass team rider.
For example FlyBikes has Sergio Layos and Ruben.
They are both from Spain and ride for FlyBikes.
They contribute a lot as a icon for FlyBike.
Colony has Ryan Guttler as an icon rider.
They all ride and act a big roll in the worldwide bmx scene.
Channel
A brand needs to sell thier products.
But if the bike shop doesn't have an access to the brand.
They can't buy it.
So a bike brand needs a wide spread aggressive sales channel.
Products
A lot of bike brands has nice products with cool designs.
But not many of them has an unique out-standing idea in their products.
For example Macneil and Fly Bike come up with original idea integrated in their products.
This will be the obvious diffrence between other bike brand products.
So bike brands might caught users attetion about their products.
I think Colony has all these 3, and make those 3 even stronger.
Because Clint has the passion , network & the business skill.
Related Link