There's a man who creates the latest BMX scene video with great creativity & heart.
This time we have Stew Johnson to see about his mind about his work and BMX.
Introduction of Stew Johnson
Stew is a BMX rider who is vegetarian ,lives in Austin Texas work as a professional video creator.
The video he makes has been distributed all over the world.
He has a very mild nice character and helps people who needs help.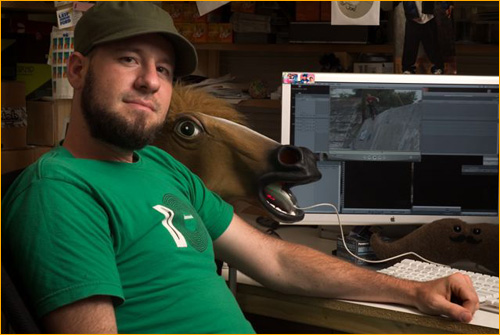 Stew Johnson and I
When I visit USA for contests I get to see him.
Also he works for Props Visual and I get along pretty good with Marco@Props.
So we have a close connection.
At 2000 Marco and I set up Passport Japan tour and Stew flew over to Japan.
We did a 2 weeks road trip and had fun together.
At 2007 Stew flew over to Japan again to film Red Bull Circle of Balance.
He crashed at my house for a week and we had a very good time.
Stew is a nice chill person who is down earth and he does his job professionally.
Stew Johnson's Interview
Please introduce yourself and tell us what you do and what have accoumplished with BMX.
My name is Stew Johnson and i work full time for Props, doing issues of the Video Magazine and all road Fools and Megatour DVD's. I am also working on my own video project entitled "Anthem" and i do freelance video work for just about anyone who needs it. I filmed a good portion of the Enties video "Grounded". I've been doing BMX videos for close to 13 years now.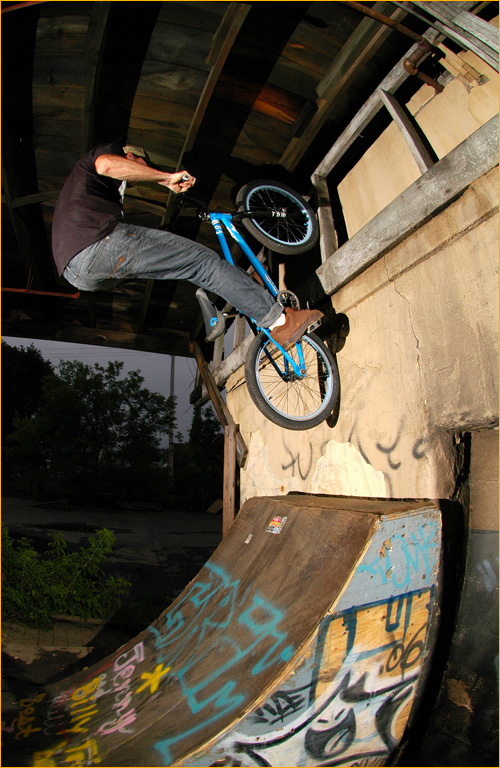 You are one of the best BMX video creators in the world. What came first? BMX , shooting video or video editing?
Definitely riding. I've been riding bikes ever since i can remember, pretty much my whole life. I love it!
How is your lifestyle? You told me you bought a house with a miniramp
in the backyard. That sounds awesome.
I live in austin, TX., but I spend about 80% of my time on the road filming, so most of my lifestyle is traveling and seeing new places, making new friends and spending time with old ones. I did buy a house almost a year ago. I have a super fun mini ramp and i love being in Austin as much as i can. It is the best place on earth!!!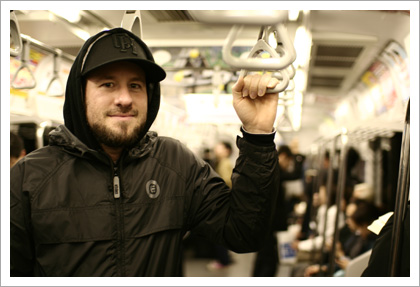 When do you start living up making BMX videos? And what is the start happening?
I made my first video in 1995 with Mike Tag, just as a fun little project. Then, the next year i decided to do one on my own. Luckily, enough people liked it that i started doing it for a living. Then, eventually, Marco and Chris Rye at Props needed help and they asked me. I've been doing it ever since.
What's the good point with your business? Point out at least 3 please.
I get to travel all over the world for free. I get to make tons of new friends. I can make up my own schedule and projects.
Please tell me about some hard times during your business.
The only hard times i have with my job, is if i'm on a trip and the riders aren't motivated to ride. This doesn't happen very often, but when it does, it sucks.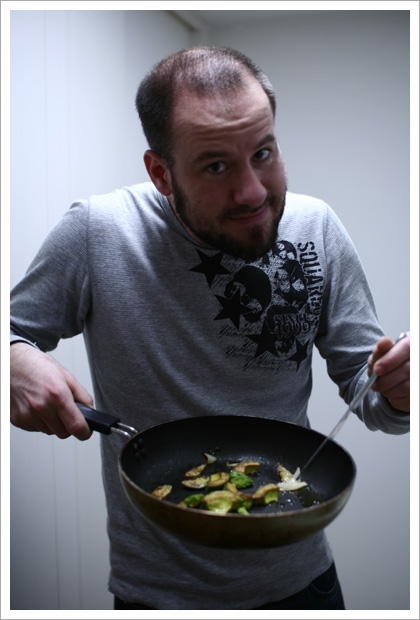 What motivates you to keep doing your business even going through hard times?
Fun is my motivation, that and the fact that i still love BMX. It's also nice to hear when someone appreciates your work, that puts a smile on my face.
What do you think doing a business super related to BMX?
I think it's amazing that i can work in an industry that i love. At times, it doesn't even feel like a job.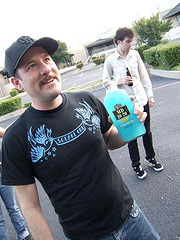 Any thoughts and messages you want to bring to kids through your videos?
I just want kids to realize that bike riding is fun and can present a lot of opportunities to you if you let it. If your heart is in it, it can take you all over the world.
My impression
Stew multiples the love for BMX by his skillset which becomes his strength.
I surpose many BMX lovers wants to have a lifestyle life Stew.
Below is stew's strength from my point of view.
First mover's merit
Stew got into BMX video making in the early stage.
At that time there were not many video creators who really wanted to live it up.
Also because Stew is one of the first movers, Props get to see him when Proos need somebody to help.
And Stew could build his experiece in video creating as a pro.
Get the job done
You will realize when you meet Stew. He is a chill happy guy but he gets the job done.
In the BMX world there're so many lazy people, but he is not.
One stop creation
Stew can do pretty much everything in the BMX video creatoin value chain.
Planing, casting, shooting, editing.
You need cercain amount of skills , brain power, & network to get this done.
I'm pretty sure that is one of his value he provides.
Last but not the least Stew's strongest point is his wonderful heart.
This is what I think.
Because he has a wonderful heart riders dig him and Stew can get into riders heart deeply.
Then Stew can draw out more nice riding for shooting.
Related Website
Props Visual
Other Riders Interviews
関連記事