This time we get to read Mike Ardelean's thoughts.
Mike is a very good bike rider and a business man. Also he is a humble guy and feel nice to get along.
There's his riding video below.

Mike Ardelean Introduction
From 1995 Mike start to appear on videos & magazines under his nick name "Michigan Mike".
As the BMX get hot by X-GAMES Mike start to ride for DK bicycles and become a real pro rider.
After then he rode for Huffy,MOSH,UNITED as DK.
When he rode for MOSH he also work for MOSH as marketer.
Mike Ardelean and I
I first met him in Hoffman Bike Park in Oklahoma at 1995.
I was practicing rocket bar-spin to manual under the Oklahoma sun.
I didn't talk much that time. but after 3 years.
We both get on the bus of Props Road Fools 3.
We get to spend 2 weeks together. It was super good times.
Mike Ardelean's Interview
How was your life being a pro rider? and what did you learn from then?
First I learned that you could travel around the world with your homeboys and make some decent money at a young age, if you were affiliated with the right companies. After that, I grew up a bit and realized that my childhood definition of "decent money" was a joke. I hated contests, and I knew that if I wasn't going to be able to kill contests then I wasn't going to be able to make a decent living for long. Also, going to sleep at night without doing work wasn't very fulfilling. I wanted to do work. Ever since I became friends with McGoo, I became enamored with learning as much as possible and using my free time well.
You worked for Giant. Could you please tell me what was your job?
I was product manager for their BMX divisions.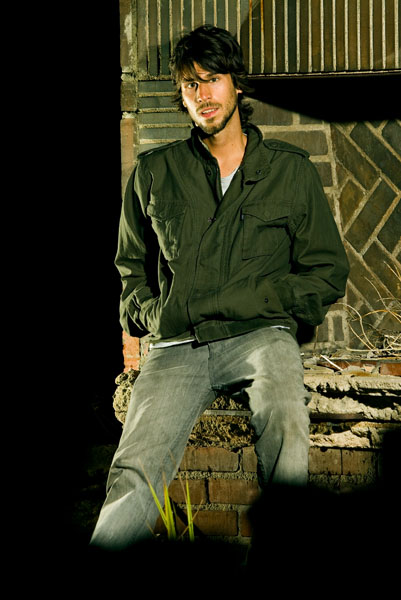 Any dreams, or anything you want to accoumplish through your job(QuickSilver and/or Lavar).
Yes, quite a few things! But for the time being, this is the dream, right now. Working for a large company, learning so much, and running my own small project too. Best of both worlds!
Also I think Lavar is one of the mission you are on now.
What made you start Lavar and why you choose clothing business.
For some reason, ever since I picked up GO magazine 20 years ago, I was fascinated by the way things look, the way they're constructed, they way they present themselves. A BMX trick, an advertisement, a pair of pants, whatever. Eventually I realized that apparel is what I liked best. I just wanted to be involved with it somehow.
You've been a pro rider and a smart business man. Also your job seems like it's related to BMX or sports. I think your carreer path is quite unique amoung BMX pro-riders. I think it's cool. Any thought and/or will in your carrer plan?
Well thanks! I always admired BMXers and skateboarders that did other things alongside their sports. Taj Mihelich, Rooftop, Reese Forbes, Rob Dyrdek, Danny Way… people that learned and got involved and challenged themselves. Actors who also race cars, drug dealers who also rap, painters who also shoot photos… I'm obsessed with double duty I guess.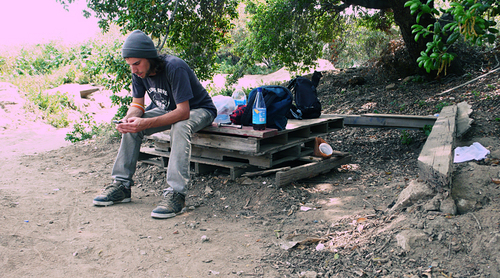 クリックして拡大画像を見る
Could you please tell me about your present lifestyle categorized in BMX and non-BMX life.
-BMX Life
Verde Bikes, weekends, Tecates, taco trucks, concrete ditches, dirt, pools, the Venice ramp, hitting spots with 20 year kids, going all day on four bucks cash, learning tricks, getting banged up.
-Non-BMX Life
Up at 6am, running, hard work, fabric swatches, stitch details, gigantic Excel sheets, meetings, dinners, social functions, hanging with grownups.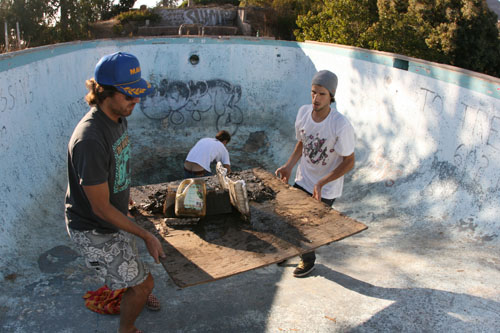 In your present job & lifestyle , does BMX provide some influences? If yes please tell me 5 good influences and 5 bad influences.
Well, I guess BMX does provide influence in that my job is inspired by having fun and excitement, and I get that from BMX. Bad influences? My job and most of my lifestyle is quite removed from the BMX world so there aren't too many bad influences that affect me.
What do you see yourself 5 years later?
Living in a 1950s modern ranch home with a family, on top of a hill in Silverlake overlooking LA. Or, living in a warehouse downtown with my car parked next to my couch. It could go either way.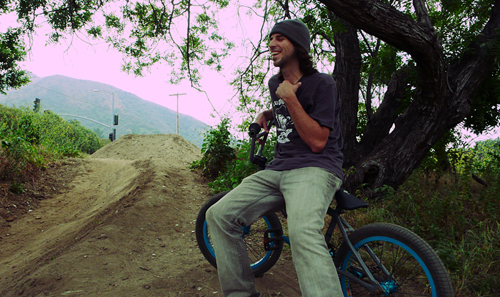 Any messages for kids who rides BMX & who are aiming to be a pro rider.
Ride your ass off and be humble. And get a job! It costs money to live indoors.
My Impression
I feel the 3 things below throught Mike's interview.
Mike challenges things positivly
The riders and skaters Mike respects are people challenge in their lifes.
Not only that Mike himself challenges in his life.
Mike likes to make effort and wants to feel full feeling
Mike became a business man from a full time pro rider. That is a big life change.
It is interesting Mike felt un-full filling by only riding bikes.
He might be exhausted every night by riding all day but his mind didn't felt comfortable by not doing any brain work or contribution to society.
Then the wonderful part is Mike took action to learn.
Loyal to what Mike likes
Mike loves BMX and cloth and that is what he does for living.
Because his job is what he is involved he has more passoion.
It is wonderful he found and made himself a business man.
Related Website
Lavar
Defgrip
Other Riders Interviews
関連記事